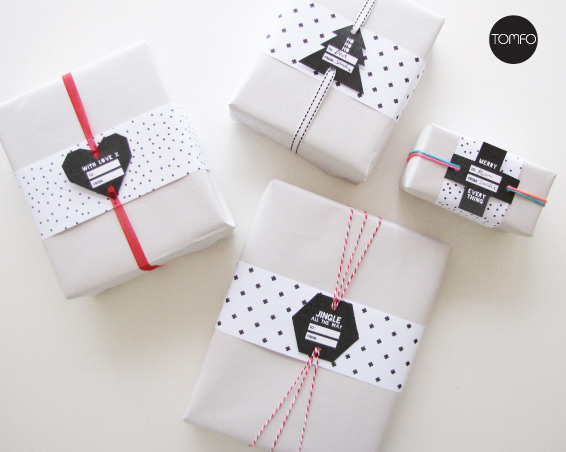 First of all, a warm welcome to all new bloglovin followers - I have no idea where you came from or how you found me, maybe you can enlighten me? Nonetheless, I'm so happy that you are here :-)
Now, to something completely different. As you know, I got my
gift wrapping theme
covered (and I'm really happy to hear, I'm not the only one obsessing over gift wrapping, hah), however, I still haven't quite figured out what my gift tags should look like, and since I thought some of you might be in the same position, I have found some ideas that will fit perfectly into the Scandinavian (and minimalistic) Christmas mood - both some easy DIYs and some free printables :-)
2. I love
this idea
, and I actually made them a couple of years ago. Find pictures of your favourite winter animals (e.g. penguin, reindeer, fox, owl, bear, wolf), print them on good quality paper and cut them out, et voilà. You can find some winter animals
on my Christmas Pinterest board here
.
3. These monochrome tags would be perfect for an all black, white and graphic theme.
Find them here

.
5. I like the various shapes in these and how they become an integrated graphic element of the gift.
Find them here

.
6.
This
is probably my favourite: using personal photos as gift tags. Especially if they are printed as polaroids, which can be done a lot of places these days (
for instance, here
)
That was what I had in line for you today. Do you have a favourite?